Grid Model Data Management (GMDM) Vendor Forum Interoperability Event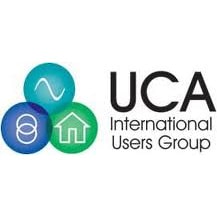 Xtensible has continue to be involved in the development of the IEC CIM and currently have project with numerous utilities in establishing a complete network model management system (NMMS) for both transimission to distirbution to support the management, planning and operation done to the DER level.  We believe the IOP will be an unparalleled opportunity to see actual CIM-based data exchanges in action, to engage with the participating vendors and to meet visionary utilities.
The GMDM IOP Event, hosted by EPRI and managed by UCAIug, is a multi-vendor interoperability event that will be testing and demonstrating the exchange of distribution grid model data using Common Information Model (CIM) standards. Data exchanges to be tested reflect the latest in CIM developments. Vendors participating in the GMDM IOP Event are members of the EPRI GMDM Vendor Forum. Utilities are invited to participate in the GMDM IOP Event as Test Witnesses. The fee for Test Witness participation is waived for utility funders of the Distribution GIS & Grid Model Data Management project.